We made it our mission
Pranamat ECO is on a mission to bring acupressure massage wellness to every home.
As pioneers of the modern acupressure massage movement, we are delighted that our customers can benefit from the skill and know-how we have accumulated for over a decade.
Pranamat ECO is used in Over 130 countries
The beginnings of Pranamat ECO®
Pranamat ECO® was developed to improve quality of life for our customers. We believe that by making ourselves strong, we have a greater capacity for kindness, more energy to achieve our goals, more creative potential, more confidence and mental fortitude.
Pranamat ECO® is based on the principles of acupressure, which travelled West from ancient China. It was recognized as a method of healing by the Romans and the ancient Greeks. These traditional treatments have been used for millennia.
The Pranamat ECO® acupressure Massage Set was developed by scientists. Every benefit is backed up by rigorous clinical data.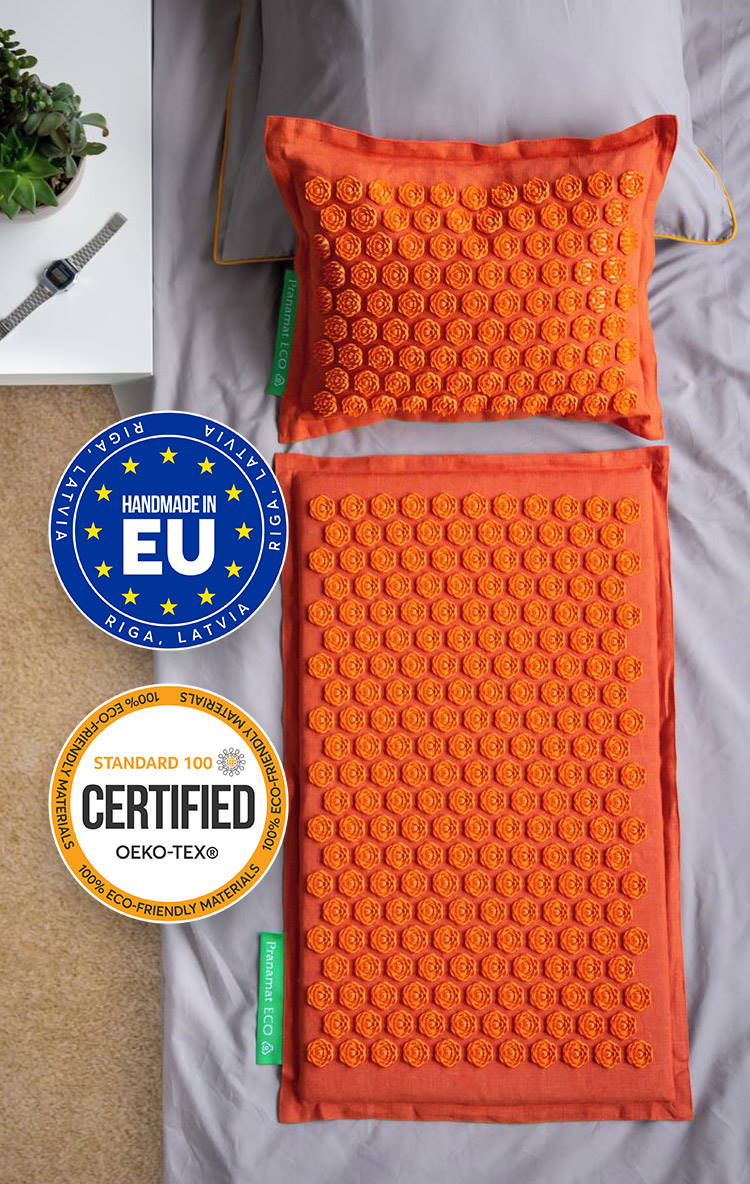 We are happy and proud to offer a quality product, which has already improved the lives of over a half million people. We are always listening to and learning from our customers to keep learning as we look to the future together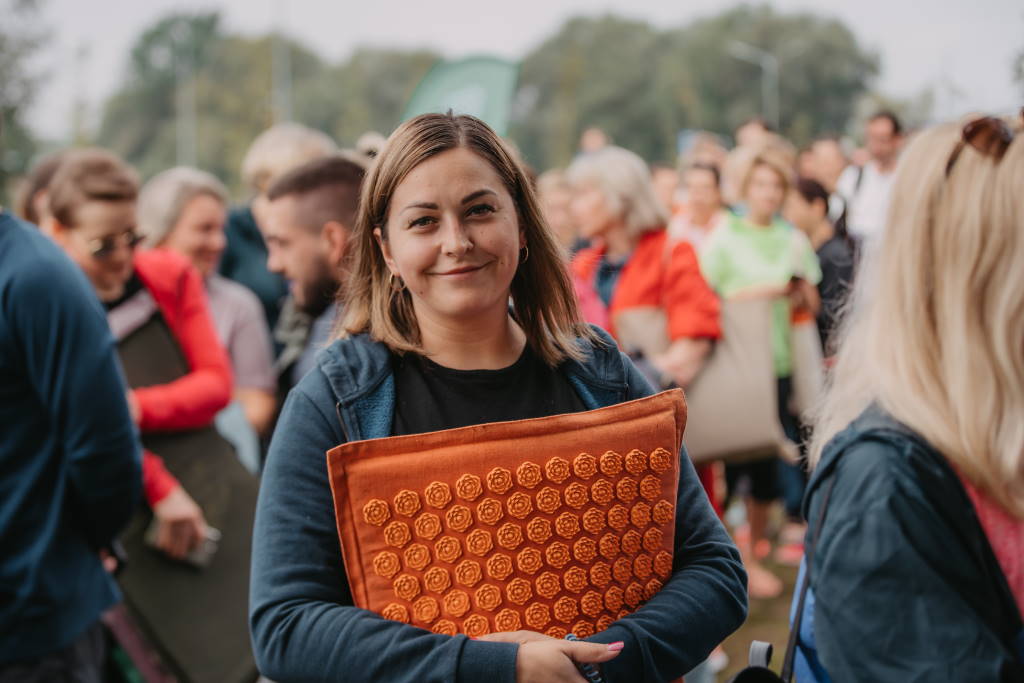 The heart and mind of Pranamat ECO®
ECO® by name.
ECO by nature. It's not just the label that's green. Every decision we make is based on what's best for the planet. We use only renewable materials, are constantly moving towards zero-waste processes and our box is made from biodegradable and recycled materials. Pranamat ECO® is a smart investment that respects our natural resources.
It works.
Your health and happiness are our priorities. The effectiveness of Pranamat ECO® is evidenced by clinical studies funded by the European Union in 2014. And we give you a 30 day money-back guarantee to test it for yourself.
Humans.
Pranamat ECO® is ethically hand-crafted in our own European lab. We'll never outsource production to overseas sweatshops. Every item is subject to our four-level control process, so we're certain about the quality of every last single stitch. It's made with love and made to last. Your Pranamat ECO® Massage Set comes with a 5-year warranty.
Unique.
Over 11 years, we have been awarded for the ground-breaking effectiveness of our Massage Set. The unique design of Pranamat ECO® is patented. So, if you want clinically proven results, look for our signature lotus spikes and our vibrant green label.
The original Pranamat ECO® won the "WELLNESS INNOVATION" Award in 2019. Last year we were recognised as "trending" by New York Post and declared a "Best Buy" by the Independent Magazine. Massage with Pranamat ECO® is loved by people on six continents.
Wellness.
We make ads to show you our Massage Sets. But also to inspire choices that serve your body, fellow humans and the planet. We host healthy-life marathons and contests and share online exercises developed by coaches and physiotherapists. We invite experts to share their frank opinions and are involved in a whole host of other wellness-related activities. It truly does change our customers' lives. Just read our Facebook reviews to see exactly how the Pranamat ECO® daily wellness routine creates personal growth and healing.
Responsible.
Choosing Pranamat ECO means you're helping people you will never even meet. Together, we regularly donate to women's and children's charities, eco-projects and conservation funds.
Our story
2009
it all started with the idea of creating the best acupressure massage mat in the world. It should meet the needs of modern life, which means it should be convenient to use, eco-friendly, have a beautiful design and be of the highest quality.
2011
Pranamat ECO gained first recognition in Northern Europe.
2013
first online store opened.
2014
Pranamat ECO passed clinical trials co-financed by the European Union.
2015
the Pranamat ECO Pillow was created.
2017
warehouses in the USA, UK, Canada and Spain are opened for fast delivery and lower carbon footprint.
2019
the Pranamat ECO Massage Set was OEKO-TEX certified and received a series Live Organic Award and Eco Best Award.
2020
Independent magazine called Pranamat ECO a "Best Buy". Pranamat ECO received Wellness Innovation Award. Warehouses in Germany and Poland are opened.