No more fatigue: 15 minutes a day to feel better again
Regain your strength with Pranamat ECO. The pace of modern life is fast. We need to rest and regenerate. It can be hard to find even a few minutes to dedicate to our health. But what do you do when you lose the strength, energy or desire to carry out even basic tasks? With Pranamat ECO massage you can recover your strength in a very short time. 5 to 10 minutes of massage per day is enough to alleviate fatigue and recharge the necessary energy for the whole day. Try this natural, fast and effective method to recover your lost strength, with immediate effect!
Regular use of Pranamat ECO can:
Stimulate the production of endorphins;
Produce a general feeling of well-being;
Eliminate fatigue;
Improve your concentration;
Strengthen your immune system;
Oxygenate your cells and boost your energy-levels!
Even the intention of self-care is the first step along the road to recovery. Taking time for yourself – to center your energy on yourself – is beneficial for you and your loved-ones. Today is the first day of the rest of your life.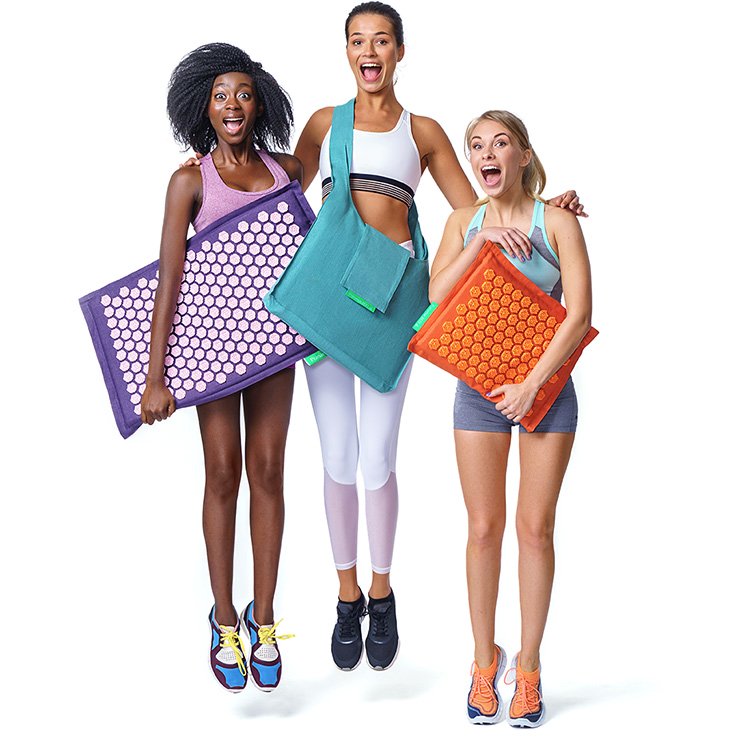 For body, mind and spirit
We would all like to find a way to recover our strength, our energy, and feel wonderful. Pranamat ECO massage allows you to do this, any time and – almost – anywhere. 5 to 10 minutes of this restorative massage is enough to kick-start real change in your life. There is no need to make an appointment, or to leave the comfort of your home or office. Pranamat ECO fits into your busy schedule. The dizzying pace of modern life does not mean you have to stop taking care of your health. Today is the first day of the rest of your life.
Pranamat ECO – feel it working – the step-by-step guide
Pranamat ECO massage helps to lift your spirits and experience a flood of positive emotions. During the first 25 minutes, Pranamat ECO produces a stimulating effect on the body, and then a relaxing effect. Observe the moment when deep relaxation begins. Set a timer with pleasant melody and follow these instructions, step by step:
Pranamat ECO: the basics
The benefits of Pranamat ECO are similar to those of classical massage, combined with traditional acupressure. The secret of Pranamat ECO lies in the patented lotus-flower massage elements. The effect is calming and intense. Regular use of Pranamat ECO stimulates the production of endorphins, which bind to the μ-opioid receptors in the brain, blocking pain. Endorphins also create a feeling of euphoria and peace. Regular use of Pranamat ECO relieves back pain, reduces cellulite, and frees you from the cycle of tension, stress and insomnia. It can help you to connect energetically during your yoga practice. Whatever its role in your life, it will make you feel great.