Payment via PayPal Express
To pay for the order this way, you must first register an account with PayPal Express.
1. Choose your product and go to the cart.
2. Check your product selection is correct and click "PayPal Checkout".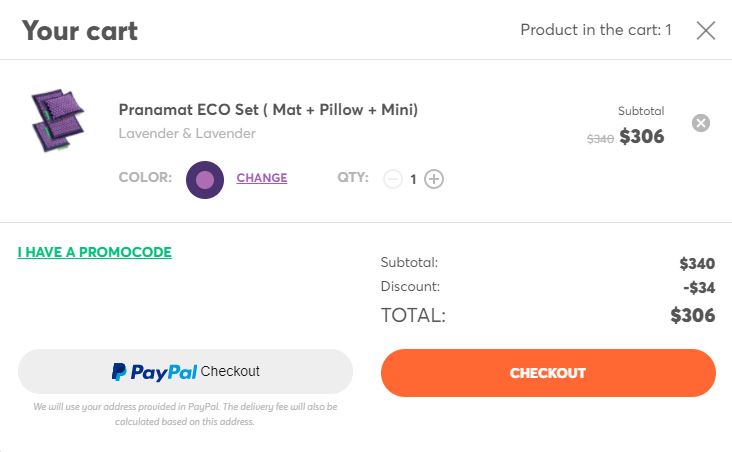 3. Log in to your PayPal account and pay for the order.
If you decide to use PayPal Checkout, you will not be asked to provide the address - or any other details - for shipping. The system will automatically download your data from your PayPal account.